Top 10 things to do on a Cunard cruise!
If you've a Cunard Line voyage coming up, have been on one or thinking about one possibly – we've a list of the top 10 things you really should do whilst aboard one of their three beautiful ships!
1
If you are lucky enough to be on the Queen Mary 2 – look out for the Royal Astronomical Society's Stargazing evenings! Being at sea, there is no light pollution and you can see amazing things from the top of a ship! If the weather is bad, there is always the indoor planetarium!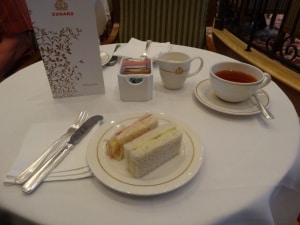 2
Afternoon tea is available on all three Queens and served at precisely 3pm (ship time) every day. Just visit the Queen's room on any of the ships and be treated to a beautiful silver service afternoon tea (no charge!) Additionally, you can also have the same food and tea in any of the Lido Buffets, but it will be self-service.
3
Cunard are well known for their distinguished lecturers program "Cunard Insights". They have hosted many great lecturers in the years including Sir David Frost, Nelson Mandela, Jimmy Carter, John Cleese and the previous First Sea Lord: Admiral Lord West. The lectures are fascinating and often most lecturers perform more than one unique talk per voyage. Occasionally, you can meet them afterwards too! [xyz-ihs snippet="cmeet2-fold"]
4
All three Queens have amazing spas available. Why not indulge in a massage or perhaps just sit by one of the hydrotherapy pools during a lazy sea day? Staff will cater to your every need and you can unwind and relax with some amazing sea-views! If the spa isn't your thing, why not use the outdoor whirlpools or swimming pools, they are usually open 24/7 – gazing up at the stars whilst in a whirlpool with a glass of champagne can't be missed!
5
On sea-days, Cunard offer sword-fencing classes – usually held in the Queens Room. Get your name down for these classes as soon as you board! They usually run two or three classes per voyage. All equipment is provided!
6
On certain formal evenings, Cunard have a masked-ball! Make sure you pack something fancy for the evening! In your pre-cruise itinerary it should tell you what theme the masked-ball will be (e.g. Victorian, Christmas) – if you don't manage to get one before you go, their on-board shops do sell a range!
7
Both Queen Victoria and Queen Elizabeth have private boxes available in the theatre. These are only a small supplement and include a small bottle of Veuve Cliquot, finger desserts and table service throughout the performance. Naturally, the view from the private boxes are fantastic and you have a lot more room than the already spacious seating below.
8
Enjoy the beautiful ambiance that Cunard is renown for. Get down to one of the bars early before your allotted dining time in the Britannia Restaurant and enjoy a live performance from either a harpist or the on-board string quartet. It's an elegant and beautiful way to start off the evening!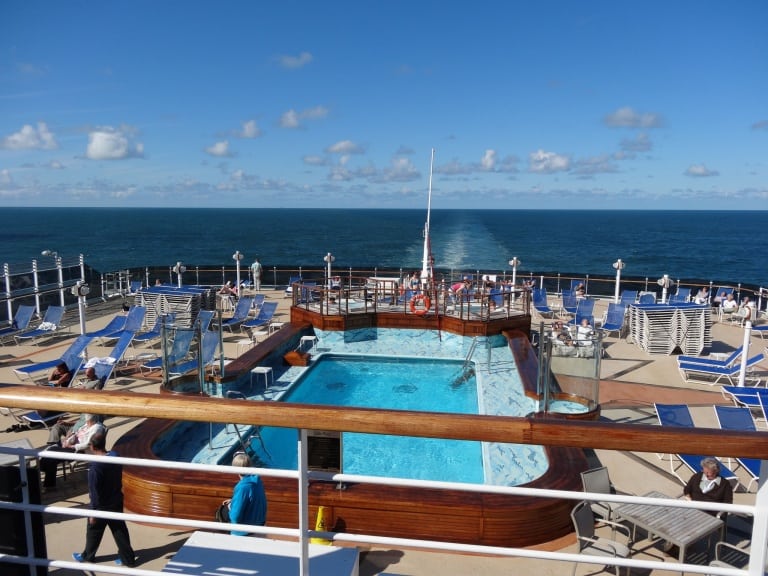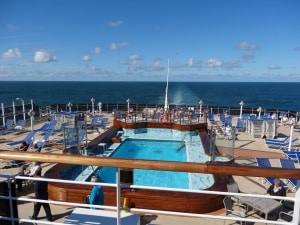 9On a sea-day, why not find a sun-lounger with a decent view on deck? Towards the rear of all three of their ships they have many loungers setup and the view as your ship sails along is beautiful. Don't worry if it's cold – they provide blankets and a passing member of staff will always happily get you a nice warm cup of tea (or something a little stronger if you wish!)
10
Why not visit Churchill's? Each ship has a bespoke cigar lounge aboard usually located near the main bar on the top deck, selling the finest in cigars with very attentive staff, who will provide you with everything you need to relax and enjoy a small break during your evening. Smoking not your thing? Why not book one of the whiskey or wine tasting classes that are held numerous times throughout the voyage? A master sommelier usually runs the class that lasts up to two hours with a small fee. You'll learn about wines of the world and what wine should go with what food!
We hope you enjoyed our Top 10 things to do on a Cunard Cruise! If you've any tips you want to share with us – then contact us!
You can view more information on Queen Mary 2, Queen Victoria, Queen Elizabeth or view their live webcams!