Amazing photos of the three Oasis-class sisters together!
Royal Caribbean's three sisters meet for the first time!
Late in 2016, Royal Caribbean's three Oasis-class sister ships met for the very first time! Harmony of the Seas, Allure of the Seas and Oasis of the Seas all sailed just off the coast of Florida, USA.
To celebrate Harmony of the Seas joining the fleet and her new homeport of Fort Lauderdale, the three ships gathered together and sailed briefly in tandem in the Atlantic Ocean – enabling some amazing photos of the three world's largest cruise ships!
Together, with crew and passengers over 20,000 people were at sea all within just three cruise ships – something unheard of just a few years ago! With Royal Caribbean set to add more Oasis-class ships to their fleet in the near future, we look forward to seeing an even bigger fleet ensemble one day!
[xyz-ihs snippet="cmeet2-fold"]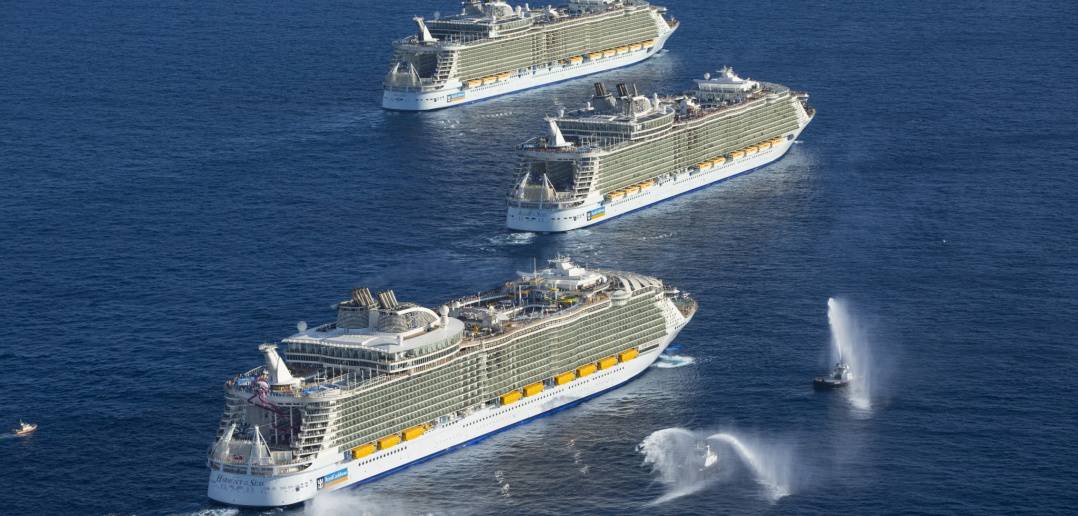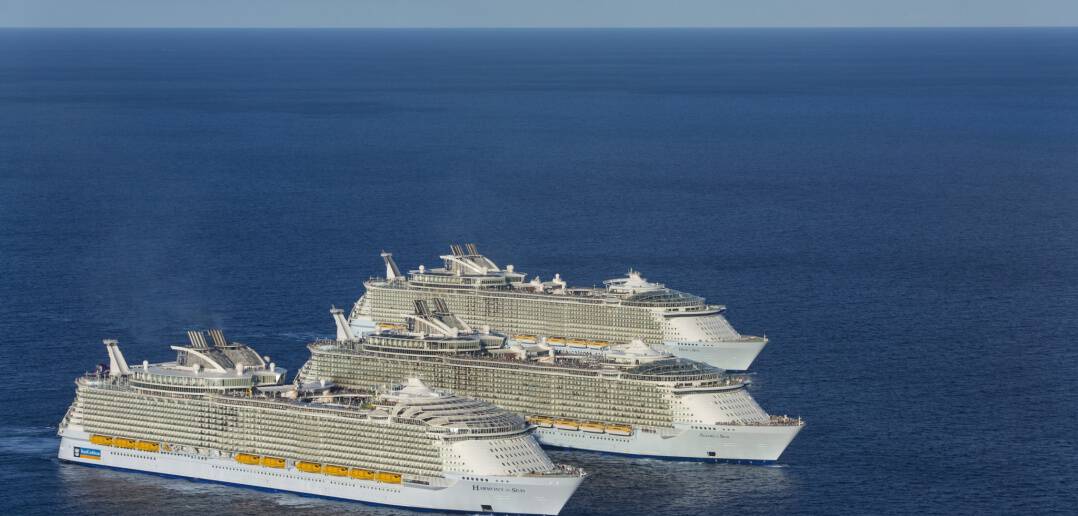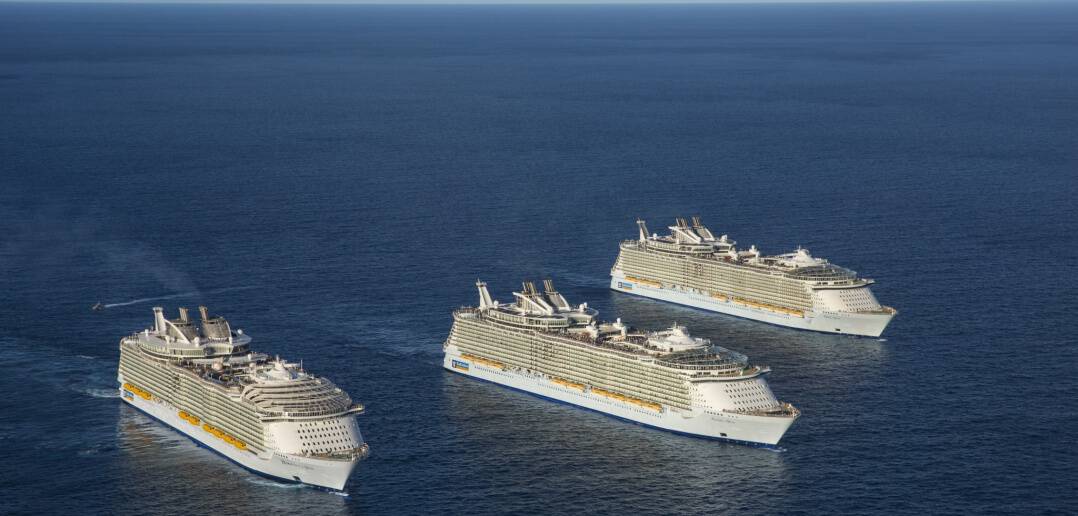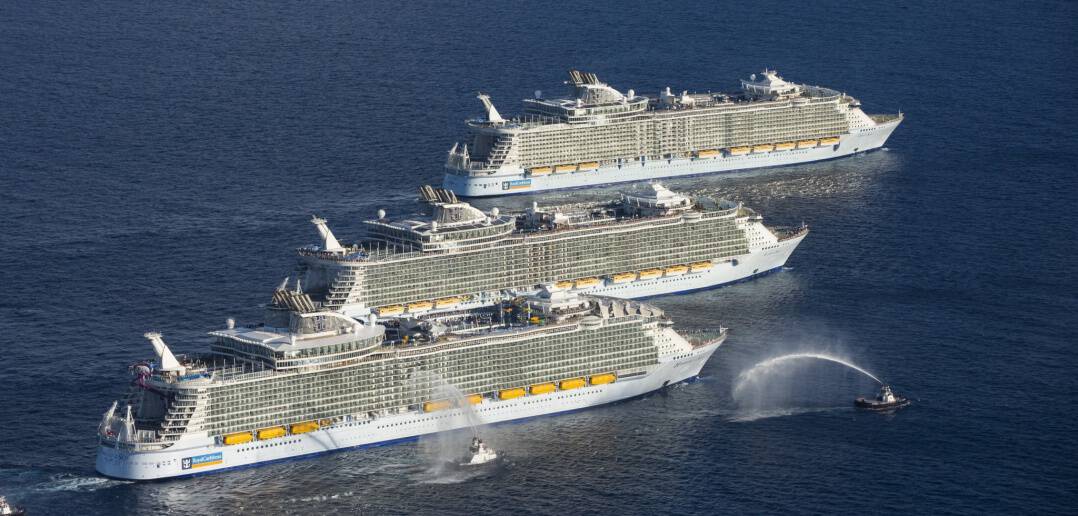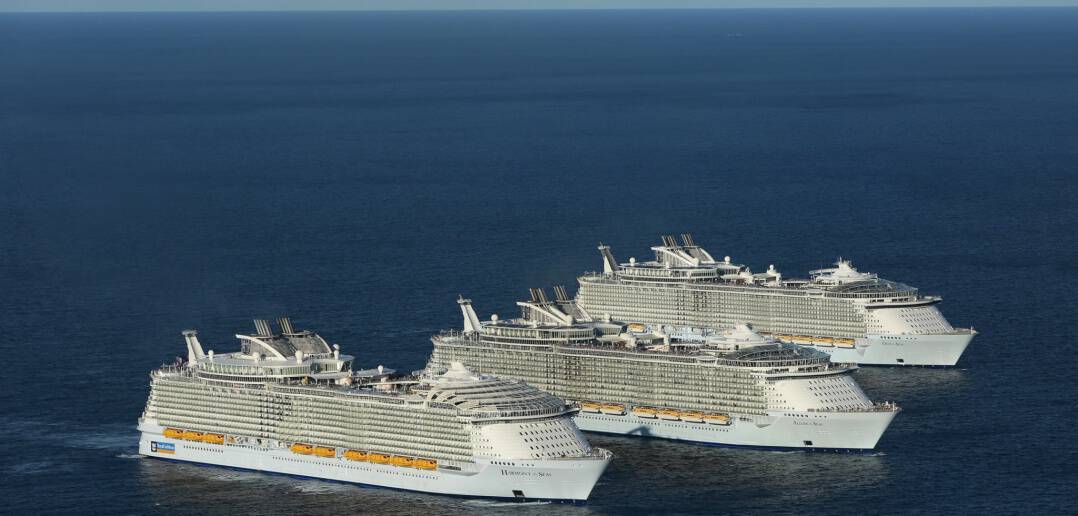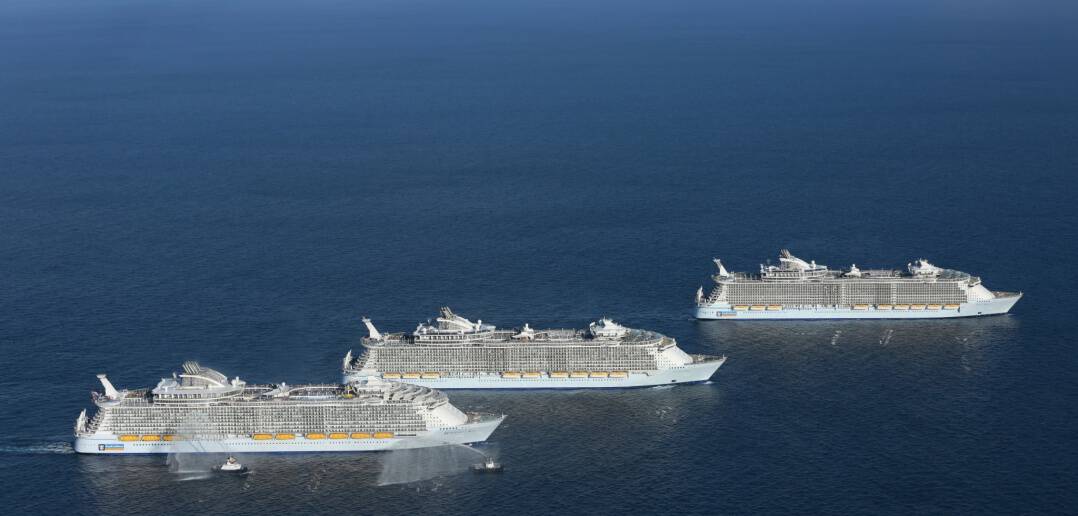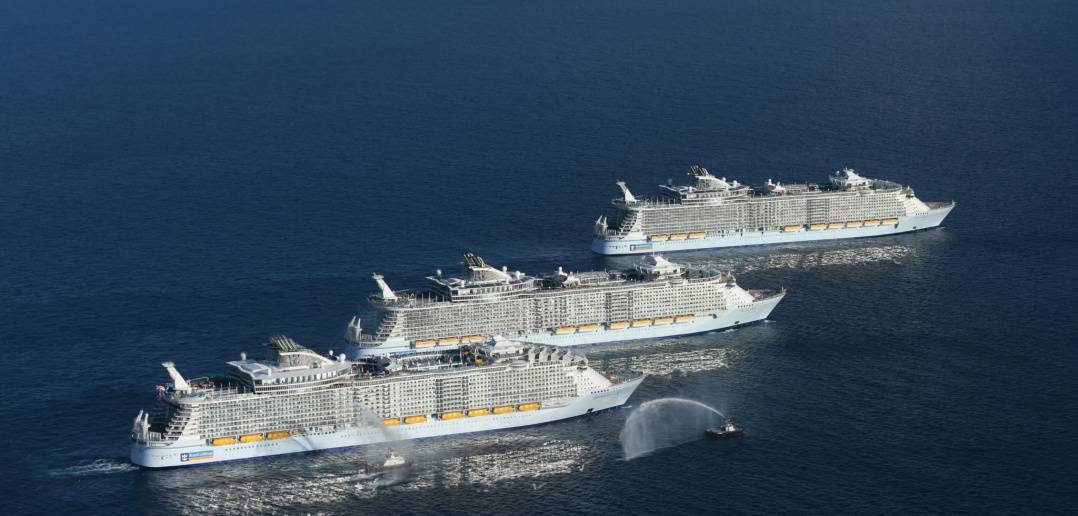 [xyz-ihs snippet="cmeet2-lower"]
You can read about all the ships that Royal Caribbean International has in their fleet or look at the individual ship profiles of Oasis of the Seas, Allure of the Seas or Harmony of the Seas in our cruise ships section.
[xyz-ihs snippet="subscribe-plz"]